OPTIMALISASI KESEHATAN IBU HAMIL DI ERA ADAPTASI BARU
Abstract
Pandemi Covid-19 dimulai pada akhir 2019 dan menyebar ke seluruh dunia dalam durasi waktu yang singkat. Infeksi virus menimbulkan konsekuensi serius bagi ibu dan kesehatan neonatal. Selama 2 dekade terakhir, kehidupan manusia terancam oleh infeksi yang disebabkan oleh SARS-CoV-1. Tindakan pencegahan anti-virus harus dilaksanakan dengan benar untuk menghindari penyebaran lebih lanjut dari COVID-19. Setiap orang harus menjaga kebersihan pribadi, khususnya ibu hamil dalam menjaga kehamilannya. Tujuan pengabdian masyarakat ini memberikan edukasi bagaimana menjaga kesehatan khususnya pada ibu hamil di era adaptasi baru. Hasil pengabdian masyarkat ini mampu meningkatkan pengetahuan ibu hamil mengenai Covid 19 dan pencegahannya, nutrisi kehamilan di era daptasi baru, persiapan persalinan di era adaptasi baru dan vaksinasi covid 19 pada ibu hamil. Bagi bidan untuk bisa melakukan kelas ibu hamil dengan protokol kesehatan yang ketat, untuk membantu ibu hamil tetap mendapatkan informasi mengenai kehamilannya, mejaga kesehatan diera adaptasi baru dan mengurangi kecemasan.
Keywords
Covid 19; Kesehatan Ibu Hamil; Adaptasi Baru
References
Agung Budhi, N. G. M. A., & Maryanah, M. (2021). The Effect of Antenatal Care During Covid -19 on Complications of Pregnant. Jurnal Ilmu Dan Teknologi Kesehatan, 9(1), 111–125. https://doi.org/10.32668/jitek.v9i1.619
Aisyah, R. D., Fitriyani, F., & Prafitri, L. D. (2020). Kegiatan Revitalisasi Kelas Ibu Hamil (Kertas Bumil). Link, 16(2), 105–110. https://doi.org/10.31983/link.v16i2.6343
Amini, S., Mohseni, H., Kalantar, M., & Amani, R. (2021). Nutrition in caring for pregnant women during the COVID-19 pandemic in low-income countries. Nutrition Today, 56(2), 80–84. https://doi.org/10.1097/NT.0000000000000467
Goyal, M., Singh, P., & Melana, N. (2020). Review of care and management of pregnant women during COVID-19 pandemic. Taiwanese Journal of Obstetrics and Gynecology, 59(6), 791–794. https://doi.org/10.1016/j.tjog.2020.09.001
Hayakawa, S., Komine-Aizawa, S., & Mor, G. G. (2020). Covid-19 pandemic and pregnancy. Journal of Obstetrics and Gynaecology Research, 46(10), 1958–1966. https://doi.org/10.1111/jog.14384
Jamieson, D. J., & Rasmussen, S. A. (2021). An update on COVID-19 and pregnancy. American Journal of Obstetrics and Gynecology. https://doi.org/10.1016/j.ajog.2021.08.054
Kemenkes. (2021). Surat Edaran HK.02.01/I/2007/2001. 4247608(021).
Kemenkes RI. (2020). Pedoman pelayanan antenatal, persalinan, nifas, dan bayi baru lahir di Era Adaptasi Baru.
Ncube, M. M. (2021). COVID-19 and antenatal care: An update. European Journal of Midwifery, 5(3), 1–2. https://doi.org/10.18332/ejm/132882
Omer, S., Ali, S., & Babar, Z. ud D. (2020). Preventive measures and management of COVID-19 in pregnancy. Drugs and Therapy Perspectives, 36(6), 246–249. https://doi.org/10.1007/s40267-020-00725-x
POGI. (2021). Rekomendadi POGI Terkait Melonjaknya Kasus Ibu Hamil dengan Covid-19 dan Perlindungan Terhadap Tenaga Kesehatan (p. 5).
Rahfiludin, M. Z., & Dharmawan, Y. (2019). JOURNAL OF PUBLIC HEALTH FOR TROPICAL AND COASTAL Description of Daily Nutritional Intake of Pregnant Women in Temanggung District , Central Java , Indonesia. 1.
Rosalinna, R. (2021). Differences In Pregnancy Care Service Visits Before And During Covid 19 Pandemic In Midwifery Independent Practice. Interest : Jurnal Ilmu Kesehatan, 10(1), 118–127. https://doi.org/10.37341/interest.v0i0.296
Till, A. (2021). The Effect of Covid 19 Pandemic on Antenatal Care Behavior of Pregnant Women, Burdur. The Anatolian Journal of Family Medicine, 4(2), 178–181. https://doi.org/10.5505/anatoljfm.2021.42744
Uwambaye, P., Nyiringango, G., Musabwasoni, S. M. G., Husain, A., Nessa, K., & Razzaque, M. S. (2020). COVID-19 Pandemic: Adaptation in Antenatal Care for Better Pregnancy Outcomes. Frontiers in Global Women's Health, 1(November), 1–7. https://doi.org/10.3389/fgwh.2020.599327
Zhang, J., Zhang, Y., Huo, S., Ma, Y., Ke, Y., Wang, P., & Zhao, A. (2020). Emotional eating in pregnant women during the covid-19 pandemic and its association with dietary intake and gestational weight gain. Nutrients, 12(8), 1–12. https://doi.org/10.3390/nu12082250
DOI:
https://doi.org/10.31983/link.v18i2.7942
Article Metrics
Abstract view : 141

Download PDF : 89
Refbacks
There are currently no refbacks.
LINK
(ISSN:
1829-5754
e-ISSN:
2461-1077
), dipublikasikan oleh Pusat Penelitian dan Pengabdian kepada Masyarakat, Poltekkes Kemenkes Semarang, Jl. Tirto Agung, Pedalangan, Banyumanik, Semarang, Jawa Tengah 50268, Indonesia; Telp./Fax: (024)7460274
Public Services :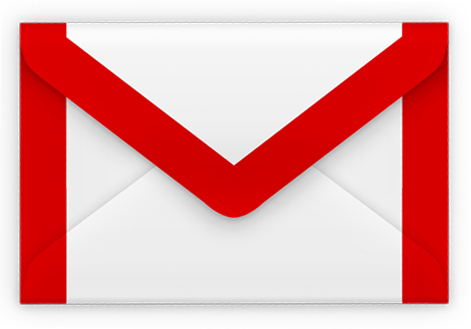 E-mail: link@poltekkes-smg.ac.id
LINK is licensed under a Creative Commons Attribution-ShareAlike 4.0 International License