The Effect of Endorphin Massage towards Decreasing Low Back Pain In Third Trimester Pregnant Women
Abstract
Background: Pregnancy becomes a meaningful experience with all the changes both physically and psychologically. One of the changes is discomfort that occurs in the third trimester is lower back pain. Lower back pain can cause disruption of daily physical activity. Endorphin massage can be one of the measures to reduce pain in third trimester pregnant women because it releases endorphins from light massage and positive affirmations from the husband.
Methods: This research was conducted in the working area of Pare Public Health Center Temanggung District. The methods used Quasi Experimental with Non-Equivalent Control Group Design. The population of this study were all third-trimester pregnant women with a gestational age of > 36 weeks, its about 46 people. The tool used the data collection an observation sheet on the scale of Mankoski pain. Data analysis used Wilcoxon test.
Result: The results of the study used Wilcoxon test items, namely p value of endorphin massage group of 0,000 with a value of Z 3.787 and the control group p value of 0.025 with a value of Z 2.235. This showed that both groups were equally influential, but the endorphins group had a stronger influence compared to the control group.
Conclusion: Endorphin massage had an effect on reduced lower back pain in the third trimester of pregnant women. Endorphin massage contain mild massage and positive affirmations from husband that stimulated the emergence of endorphin so reduce pain sensation roomates. It was expected that endorphin massage can be applied by pregnant women and husband or families as one method of decreasing low back pain because it helped empower husband / families to improve the welfare of pregnant woman.
Keywords
Low back pain; endorphins massage; third trimester pregnant women
References
Chaudry, S. R. and Gossman, W. (2019) 'Biochemistry; Endorphin', StatPearls. Available at: https://www.ncbi.nlm.nih.gov/books/NBK470306/.
Dublin (2018) 'PRESCRIBING IN PREGNANCY (3): FREQUENTLY ASKED QUESTIONS', National Medicine Information Centre. St James Hospital. Available at: file:///D:/MANR/3. EDISI 3/manr/NMIC Bulletin August 2018 - PRESCRIBING IN PREGNANCY (3)- FREQUENTLY ASKED QUESTIONS .pdf.
G, I. et al. (2017) 'Back Pain during Pregnancy and Quality of Life of Pregnant Women', Primary Health Care Open Access, 07(01), pp. 1–6. doi: 10.4172/2167-1079.1000261.
Guyton and Hall (2011) Buku Ajar Fisiologi Kedokteran. Jakarta: EGC.
Hani, U. et al. (2010) Asuhan Kebidanan pada Kehamilan Fisiologis. Jakarta: Salemba Medika.
Judha, M., Sudarti and Fauziah, A. (2012) Teori Pengukuran Nyeri dan Nyeri Persalinan. Yogyakarta: Nuha Medika.
Khanna, V., Khanna, R. and Gupta, P. (2016) 'Low Back Pain in Pregnancy', International Journal of Recent Surgical and Medical Sciences, 2(1), pp. 23–27. doi: 10.5005/jp-journals-10053-0006.
Kuswandi, L. (2013) Hypnobirthing; A Gentle Way to Give Birth. Jakarta: Pustaka Bunda.
Mafikasari, A. and Kartikasari, R. I. (2015) 'Posisi Tidur dengan Kejadian Back Pain (Nyeri Punggung) pada Ibu Hamil Trimester III', Surya, 07(02), pp. 26–34. Available at: https://stikesmuhla.ac.id/wp-content/uploads/26-34-Ratih-Indah-K.pdf.
Mander, R. (2012) Nyeri Persalinan (. Jakarta: Penerbit Buku kedokteran EGC.
Marmi (2014) Asuhan Kebidanan pada Masa Antenatal. Yogyakarta: Pustaka Pelajar.
P, K. et al. (2011) 'Pregnancy-related low back pain.', Hippokratio, 15(3), pp. 2050–10. doi: 10.16194/j.cnki.31-1059/g4.2011.07.016.
Renityas, N. N., Sari, L. T. and Wibisono, W. (2017) 'EFEKTIFITAS ACUYOGA TERHADAP KELUHAN INSOMNIA PADA IBU HAMIL TRIMESTER III DI MASYARAKAT AGRICULTURE TRADITIONAL DI WILAYAH KERJA PUSKESMAS NGANCAR KABUPATEN KEDIRI', Jurnal Ners dan Kebidanan, 4(2), pp. 98–103. doi: 10.26699/jnk.v4i.
Rukiah, A. Y. et al. (2009) Asuhan Kebidanan I (Kehamilan). Jakarta: Trans Info Media (TIM).
S, S. et al. (2015) 'Pain Management in Pregnancy: Multimodal Approaches', Pain Research and Treatment. doi: doi: 10.1155/2015/987483.
Sousa, V. P. S. de et al. (2015) 'Quality of Sleep in Pregnant Woman with Low Back Pain', Fisioterapia em Movimento, 28(2), pp. 319–326. doi: 10.1590/0103-5150.028.002.ao12.
Varney, H. (2010) Buku Ajar Asuhan Kebidanan. 4th edn. Jakarta: EGC.
Widatiningsih, S. and Dewi, C. H. T. (2017) Praktik TerbaikAsuhan Kehamilan. Yogyakarta: Trans Media.
DOI:
https://doi.org/10.31983/manr.v2i1.5520
Refbacks
There are currently no refbacks.
View Statistics
Midwifery and Nursing Research (MANR) Journal (ISSN:2685-2020; e-ISSN:2685-2012), is published by Prodi Kebidanan-Keperawatan Magelang Politeknik Kesehatan Kemenkes Semarang, Jl. Perintis Kemerdekaan, Magelang Utara, Kota Magelang, Jawa Tengah 56115, Indonesia; Telp./Fax: (0293)363054
Public Services :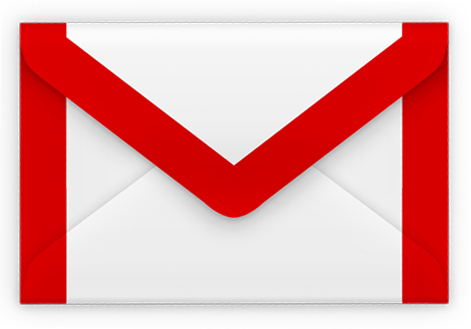 E-mail: manrjournal@gmail.com
---
Midwifery and Nursing Research (MANR) Journal by http://ejournal.poltekkes-smg.ac.id/ojs/index.php/manr