THE RELATIONSHIP BETWEEN THE IMPLEMENTATION OF STIMULATIONS BY PARENTS AND THE DEVELOPMENT OF TODDLER AGED 24-36 MONTHS
Abstract
Background. Stimulations are important in the golden period (age 0-3). Children who receive directional stimulation will develop more quickly than children who have less or no stimulation.
Purpose. The purpose of this study was to determine the relationship between the implementation of stimulations by parents and the development of toddlers aged 24-36 months in Bungursari Village.
Methods. This research was an observational quantitative research with cross-sectional approach. The populations were mothers and toddlers aged 24-36 months as many as 92 respondents. The sampling technique was simple random sampling, with a total sample of 42 respondents.
Results. The results showed that the largest percentage in the implementation of gross motor stimulation, fine motor skills, speech and language skills, social skills and independence by parents were in the frequent category, the largest percentage of toddler development aged 24-36 months according to the appropriate category. Spearman rank statistical test results obtained rho value of 0.417 with p value of 0.006, where p value was less than α (0.006 <0.05), this showed that there was a positive relationship between the implementation of stimulations by parents on the development of toddler.
Conclusion. There was a relationship between the implementation of stimulations by parents and the development of the toddlers. It is suggested to involve parents in conducting stimulation and development screening in order to improve their growth and development.
Keywords
implementation of stimulations; child development
References
Allen, Eileen, K., Marotz Lynn R. 2010. Profil Perkembangan Anak. Pra kelahiran sampai usia 12 tahun.
Ayu Bulan Febry dan dr. Zulfito Mahendra. Buku Pintar Menu Balita. 2008. Wahyu Media : Jakarta.
Azizah, Nimma Nur. 2012. Gambaran Stimulasi Perkembangan oleh Ibu terhadap Anak Usia Prasekolah di TKIT Cahaya Ananda Depok, Fakultas Ilmu Keperawatan PSIK, Universitas Indonesia
Badan Penelitian Dan Pengembangan Kesehatan Kementerian Kesehatan Republik Indonesia. 2010. Riset Kesehatan Dasar 2010 (Rikesdas). (http://www.riskesdas.litbang.depkes.go.id/download/TabelRiskesdas2010.pdf, 29 Januari 2013).
Depkes RI. 2012. Pedoman PelaksanaanStimulasi, Deteksi Dan Intervensi Dini Tumbuh Kembang Anak Ditingkat Pelayanan Kesehatan Dasar. Jakarta: IDAI.
Departemen Kesehatan RI., 2010. Pedoman Pelaksanaan Stimulasi, Deteksi dan Intervensi Dini Tumbuh Kembang Anak Ditingkat Pelayanan Desa. Jakarta: DepKes RI. pp 1-1
Dwienda R, Octa., Maita., Liva., Saputri., Eka Maya., dan Yulviana., Rina. Asuhan kebidanan neonatus, bayi/balita dan Anak Prasekolah Untuk Para bidan. Yogyakarta : Deepublish, 2014
Dwienda, O. 2014. Buku Ajar Asuhan Kebidanan Neonatus, Bayi / Balita dan Anak Prasekolah untuk Para Bidan. Yogyakarta : Deepublish
Hariyanto. 2014. The Window of Opportunity: Memahami Aspek Penting Masa Perkembangan Anak Usia Dini.Fakultas Tarbiyah IAI Ibrahimy Situbondo. KOPERTAIS. 6(2):71-9
Hidayat, A. A. A., 2008. Pengantar Ilmu Kesehatan Anak untuk Pendidikan Kebidanan. Jakarta: Salemba Medika.
Hockenberry, M. J., Wilson, D. & Rodgers, C. C., 2016. Wong's Essentials of Pediatric Nursing. s.l.:Elsevier.
IDAI. 2012. Tumbuh kembang anak dan remaja. Jakarta: Sagung Seto.
Kemenkes RI. Profil Kesehatan Indonesia tahun 2014. Jakarta : Kemenkes RI; 2015.
Kemenkes RI, 2011. Promosi kesehatan di daerah bermasalah kesehatan panduan bagi petugas kesehatan di puskesmas, Jakarta: Pusat Promosi Kesehatan Kemenkes Republik Indonesia. Tersedia di http://www.depkes.go.id/resources/download/promosi-kesehatan/panduanpromkes-dbk.pdf, diunduh tanggal 28 desember 2018.
Kemenkes RI. 2010. Pedoman Pelaksanaan Stimulasi, Deteksi dan Intervensi Dini Tumbuh Kembang Anak Di Tingkat Pelayanan Kesehatan Dasar. Jakarta: Departemen Kesehatan, Direktorat Jenderal Pembinaan Kesehatan Masyarakat. pp: 4-9.
Kholifah S N, Fadillah N, As'ari H, Hidayat T. 2014. Perkembangan Motorik Kasar Bayi Melalui Stimulasi Ibu di Kelurahan Kemayoran Surabaya. Poltekkes Kemenkes Surabaya. Jurnal Sumber Daya manusia Kesehatan 1(1):106-22
Maryuni, Anik. 2010. Ilmu Kesehatan Anak dalam Kebidanan. Jakarta : Trans Info Media
Nugroho, H. S., 2009. Petunjuk Praktis Denver Developmental Screening Test. Jakarta: Penerbit Buku Kedokteran EGC.
Notoatmodjo. 2010. Metodologi Penelitian Kesehatan. Jakarta : PT. Rineka Cipta
Price, D. L. & Gwin, J. F., 2014. Pediatric Nursing : An Introductory Text. Canada: Elsevier .
Samani, Muchlas Dan Hariyanto. 2012. Konsep dan Model Pendidikan Karakter. Bandung: Remaja Rosdakarya.
Soetjiningsih. Tumbuh Kembang Anak. Jakarta: EGC; 2012
Soetjiningsih. (2010). Bahan Ajar:Tumbuh Kembang Remaja dan Permasalahannya. Jakarta: Sagung seto.
Sugiyono. (2013). Metode Penelitian Kuantitatif, Kualitatif dan R&D. Bandung: Alfabeta.CV
Sugiyono. (2010). Metode Penelitian Kualitatif dan kuantitatif Dan R & D, Bandung: ALFA BETA
Sumiyati, Yuliani DR. 2016. Hubungan stimulasi dengan perkembangan anak usia 4-5 tahun di desa karangtengah kecamatan baturraden kabupaten banyumas. LINK. 12(1):34-38.
Suryani D, Eti S dan Rini S. 2013. Hubungan antara stimulasi perkembangan bahasa dengan tingkat kemampuan bahasa pada anak usia 1-3 tahun di kelurahan Pringapus, kecamatan Pringapus, kabupaten Semarang. Perpusnwu.
Supartini. Buku ajar konsep dasar keperawatan anak. Jakarta. EGC, 2004
Wong D. L., Huckenberry M.J.(2008).Wong's Nursing care of infants and children. Mosby Company, St Louis Missouri
Yousafzai, A.K., Filteau, S.M, Wirz, S.L., Cole, T.J. Comparison of Arm Span, Arm Length, and Tibia Length as Predictors of Actual Height of Disabled and Nondisabled Children in Dharavi, Mumbai, India. European Journal of Clinical Nutrition [Internet]. 2003 [Cited 2014, November 14]. 57:1230-234.
DOI:
https://doi.org/10.31983/manr.v1i2.5292
Article Metrics
Abstract view : 580

Download PDF : 236
Refbacks
There are currently no refbacks.
View Statistics
Midwifery and Nursing Research (MANR) Journal (ISSN:2685-2020; e-ISSN:2685-2012), is published by Prodi Kebidanan-Keperawatan Magelang Politeknik Kesehatan Kemenkes Semarang, Jl. Perintis Kemerdekaan, Magelang Utara, Kota Magelang, Jawa Tengah 56115, Indonesia; Telp./Fax: (0293)363054
Public Services :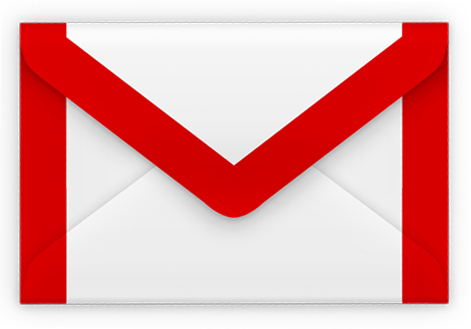 E-mail: manrjournal@gmail.com
---
Midwifery and Nursing Research (MANR) Journal by http://ejournal.poltekkes-smg.ac.id/ojs/index.php/manr
This work is licensed under a
Creative Commons Attribution-NonCommercial-ShareAlike 4.0 International License
.