The Effect of Loving Pregnancy Massage on Sleep Quality of Trimester III Pregnant Mother
Abstract
Background: Third trimester of pregnancy was the peak of discomfort that was often experienced by pregnant women due to physical changes and psychological changes, which cause the mother's sleep was not quality. Treatment of sleep disorders can be overcome by pharmacological and non-pharmacological ways. Loving pregnancy massage provides a relaxing effect that can help solve discomfort problems, especially those related to sleep disorders..
Methods: This study used a pre-experimental method with one group pretest-posttest design. The population of this study were pregnant women in their third trimester in Purbaratu Health Center, Tasikmalaya City. A sample of 31 people was taken by purposive sampling. The dependent variable was the sleep quality of the third trimester of pregnant women and the independent variable is loving pregnancy massage. The research instrument used The Pittsburgh Sleep Quality Index (PSQI) questionnaire with Wilcoxon test data analysis.
Results: The results showed that the sleep quality of pregnant women before doing massage was in the moderate sleep disorder category (64.5%) and after the massage there was a decrease in the quality of sleep into a good category (54.8%). The Wilcoxon test results obtained a significance value of 0.000.
Conclusion: there was a relationship between loving pregnancy massage and the sleep quality of third trimester pregnant women.
Keywords
Loving Pregnancy Massage; Sleep Quality; Pregnant Mother
References
Atika, AF. 2013. Pengaruh Back Massage Terhadap Kualitas Tidur pada Ibu Hamil Trimester Tiga.
Dahlan, MS. 2016. Pintu Gerbang Memahami Statistik, Metodologi dan Epidemiologi (Edisi 2). Jakarta : Epdemiologi Indonesia
Field et al. 2010. Prenatal Depression Effects and Intervention: a review. Infant Behavior and Development, 33(4), 409-418.
Harahap, S. D., Utami & Nurul. 2018. Efektivitas Yoga Terhadap Kualitas Tidur Ibu Hamil. Riau : Universitas Riau
IHCA (Indonesian Holistic Care Association). 2014. Touch Trainning : Develoving Mom, Baby Massage and Spa.
Janiwarty, B dan Pieter, Z. 2013. Pendidikan Psikologi untuk Bidan: Suatu Teori dan Terapannya Edisi 1. Yogyakarta: Rapha Publishing.
Kemenkes RI. 2014. Pegangan Fasilitator Kelas Ibu Hamil. Jakarta: Kementerian Republik Indonesia.
Prananingrum, R. Hidayah, N. 2018. Efektifitas Loving Massage In Pregnancy Terhadap Pola Tidur Pada Ibu Hamil Primigravida di Wilayah UPTD Puskesmas Pajang Kota Surakarta
Prawirohardjo, S. 2013. Ilmu Kebidanan. Jakarta: PT Bina Pustaka.
Resmaniasih, K. 2017. Pengaruh Pijat Hamil Terhadap Perubahan Kualitas Tidur Ibu Hamil Trimester Tiga,
Romauli, S. 2011. Buku Ajar Asuhan Kebidanan I Konsep Dasar Asuhan Kbehamilam. Yogyakarta: Nuha Medika.
Ronald, HS. 2011. Pedoman dan Perawatan Kehamilan Yang Sehat dan Menyenangkan. Bandung: CV Nuansa Aulia.
Sarifansyah. 2018. Hubungan Kualitas Tidur dengan Tekanan Darah pada Ibu Hamil Trimester III di Puskesmas Dinoyo Malang.
Sulisdiana. 2017. Pengaruh Pijat Bumil terhadap Kualitas Tidur pada Ibu hamil Trimester III di BPM Bidan A Desa Karang Nongko Kabupaten Mojokerto,
Sutarmi dkk. 2014. Mom massage, baby and SPA. Semarang IHCA
Urtnowska, K. Bulatowicz, I. Ludwikowski G. 2017. Massage during pregnancy-indication, contraindications, general principles for performing the treatment
Venkata C& Venkatshieah S.B. 2009. Sleep Disordered Breathing During Pregnancy
Wahyuni. 2012. Manfaat Senam Hamil untuk Meningkatkan Durasi Tidur Ibu Hamil. Surakarta : Universitas Muhammadiyah Surakarta.
Widyawati, M.N. Suprihatin, K. Sutarmi. (2018). Loving Pregnancy Massage. Semarang: IHCA
DOI:
https://doi.org/10.31983/manr.v2i2.5131
Refbacks
There are currently no refbacks.
View Statistics
Midwifery and Nursing Research (MANR) Journal (ISSN:2685-2020; e-ISSN:2685-2012), is published by Prodi Kebidanan-Keperawatan Magelang Politeknik Kesehatan Kemenkes Semarang, Jl. Perintis Kemerdekaan, Magelang Utara, Kota Magelang, Jawa Tengah 56115, Indonesia; Telp./Fax: (0293)363054
Public Services :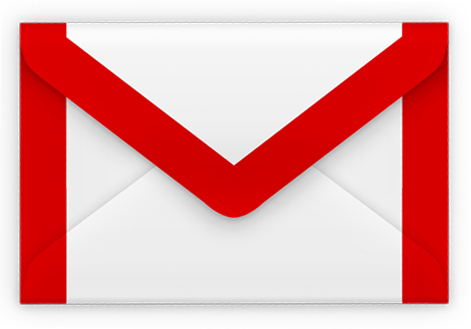 E-mail: manrjournal@gmail.com
---
Midwifery and Nursing Research (MANR) Journal by http://ejournal.poltekkes-smg.ac.id/ojs/index.php/manr