PENGETAHUAN DAN KETERAMPILAN PERAWAT DALAM PENGAMBILAN KEPUTUSAN KLINIS TRIASE
Abstract
Kemampuan triase yang optimal dapat diterapkan dengan baik oleh perawat yang memiliki pengetahuan dan keterampilan yang adekuat. Ketidaktepatan triase mengakibatkan ketidaefektifan tenaga kesehatan dalam memberipelayanan kesehatan sesuai dengan kondisi klisinya. Penelitian ini bertujuan menggambarkan tingkat pengetahuan dan keterampilan perawat di Instalasi Gawat Darurat terhadap ketepatan penilaian triase. Penelitian ini merupakan penelitian kuantitatif dengan desain cross-sectional. Responden yang terlibat merupakan perawat pelaksana yang bekerja di Instalasi Gawat Darurat dan berjumlah 54 orang, yang dipilih menggunakan teknik random sampling. Pengambilan data menggunakan instrumen yaitu Triage Knowledge Questioner dan Triage Skill Questioner. Hasil penelitian didapatkan bahwa dalam aspek pengetahuan yang paling kurang dilakukan oleh perawat adalah aspek pemilihan kategori triase dengan persentase 96,3%, dan aspek keterampilan triase perawat dalam mengalokasikan pasien berada dalam kategori cukup yaitu sebanyak 83,3%.Tujuan dari penatalaksanaan triase adalah untuk meyakinkan bahwa pasien yang membutuhkan pelayanan kesehatan melalui Instalasi Gawat Darurat (IGD) mendapatkan perlakuan yang sesuai dengan tingkat prioritasnya. Pelatihan triase dan penggunaan modul dan algoritma  dapat membuat proses triase menjadi lebih praktis, optimal dan efisien sehingga meningkatkan kualitas pelayanan dan kepuasan pasien.
Keywords
Keselamatan Pasien, Keterampilan, Pengetahuan, Perawat, Triase.
References
Ahsan, K. B., Karim, M. A., FitzGerald, G. J., Morel, D. G., & Burke, J. A. (2019). Development of relationship between triaging of patients and emergency department performance. Procedia Manufacturing, 30, 200–207. https://doi.org/10.1016/j.promfg.2019.02.029
Amri, A., Manjas, M., & Hardisman, H. (2019). Artikel Penelitian Artikel Penelitian Analisis Implementasi Triage , Ketepatan Diagnosa Awal Dengan Lama Waktu Rawatan Pasien di RSUD Prof. DR . MA Artikel Penelitian. 8(3), 484–492.
Australasian College For Emergency Medicine. (2016). Guideline on The Implementation of The ATS. 1–8.
Dadashzadeh, A., Abdolahzadeh, F., Rahmani, A., & Ghojazadeh, M. (2014). Factors affecting triage decision-making from the viewpoints of emergency department staff in Tabriz hospitals. 6(4), 261–266.
Ekins, K., & Morphet, J. (2015). The accuracy and consistency of rural, remote and outpost triage nurse decision making in one Western Australia Country Health Service Region. Australasian Emergency Nursing Journal, 18(4), 227–233. https://doi.org/10.1016/j.aenj.2015.05.002
Fathoni, M., Sangchan, H., & Songwathana, P. (2013). Relationships between Triage Knowledge , Training , Working Experiences and Triage Skills among Emergency Nurses in East Java , Indonesia. 511–525.
Garbez, A. R., Carrieri-kohlman, V., Stotts, N., Chan, G., Neighbor, M., & Francisco, S. (2011). Factors Influencing Patient Assignment to Level 2 and Level 3 Within the 5-Level ESI Triage System. YMEN, 37(6), 526–532. https://doi.org/10.1016/j.jen.2010.07.010
Goldstein, L. N., Bch, M. B., Sa, F., Critical, C., Sa, C., Morrow, L. M., Africa, S. (2017). The accuracy of nurse performance of the triage process in a tertiary hospital emergency department in Gauteng Province , South Africa. 107(3), 243–247. https://doi.org/10.7196/SAMJ.2017.v107i3.11118
Khairina, I., Malini, H., & Huriani, E. (2018). Faktor-Faktor yang Berhubungan dengan Pengambilan Keputusan Perawat dalam Ketepatan Triase di Kota Padang. 02(01), 1–6.
Odel, M. E. M. (2019). The Relationship Between Mindfulness, Triage accuracy, And Patient Satisfaction in The Emergency Department : A Moderation. Journal of Emergency Nursing, 45(6), 644–660. https://doi.org/10.1016/j.jen.2019.08.003
Ogliastri, E., & Zúñiga, R. (2016). An introduction to mindfulness and sensemaking by highly reliable organizations in Latin America ☆. Journal of Business Research, 69(10), 4429–4434. https://doi.org/10.1016/j.jbusres.2016.03.008
Sanders, S. F., & DeVon, H. A. (2016). Accuracy in ED Triage for Symptoms of Acute Myocardial Infarction. Journal of Emergency Nursing, 42(4), 331–337. https://doi.org/10.1016/j.jen.2015.12.011
Smith, A. (2013). Using a theory to understand triage decision making. International Emergency Nursing, 21(2), 113–117. https://doi.org/10.1016/j.ienj.2012.03.003
Varndell, W., Hodge, A., & Fry, M. (2019). Triage in Australian emergency departments: Results of a New South Wales survey. Australasian Emergency Care, 22(2), 81–86. https://doi.org/10.1016/j.auec.2019.01.003
DOI:
https://doi.org/10.31983/link.v16i1.5449
Refbacks
There are currently no refbacks.
LINK
(ISSN:
1829-5754
e-ISSN:
2461-1077
), dipublikasikan oleh Pusat Penelitian dan Pengabdian kepada Masyarakat, Poltekkes Kemenkes Semarang, Jl. Tirto Agung, Pedalangan, Banyumanik, Semarang, Jawa Tengah 50268, Indonesia; Telp./Fax: (024)7460274
Public Services :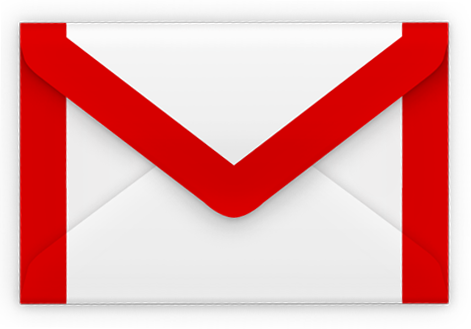 E-mail: link@poltekkes-smg.ac.id
LINK is licensed under a Creative Commons Attribution-ShareAlike 4.0 International License