PROGRAM KEMITRAAN MASYARAKAT (PKM) PENGRAJIN DAUR ULANG SAMPAH
Abstract
Sampah plastik akan berdampak negatif terhadap lingkungan karena tidak dapat terurai dengan cepat dan dapat menurunkan kesuburan tanah. Sampah plastik yang dibuang sembarangan juga dapat menyumbat saluran drainase, selokan dan sungai sehingga bisa menyebabkan banjir. Sampah plastik yang dibakar bisa mengeluarkan zat-zat yang berbahaya bagi kesehatan manusia. Semakin meningkatnya sampah plastik ini akan menjadi masalah serius bila tidak dicari penyelesaiannya. Dengan ini diperlukan alat khusus untuk pengolahan sampah plastik menjadi minyak, material yang dapat membantu proses pengolahan sampah plastik menjadi minyak dan penerapannya sebagai bahan bakar mesin. Metode yang diguanakan yaitu pengkajian/survei dilanjutkan dengan pelaksanaan sosialisasi pengurangan penggunaan sampah plastik dan dilanjutkan dengan pengadaan alat daur ulang untuk sampah plastik serta sosialisasi penggunaan alat tersebut. Alat pengolahan sampah plastik menjadi bahan bakar minyak dapat digunakan dan dimanfaatkan sebagai salah satu upaya untuk mengurangi sampah plastik sehingga memiliki nilai jual bagi warga desa Mojodeso, kecamatan Kapas Kabupaten Bojonegoro. 
Plastic waste will have a negative impact on the environment because it cannot decompose quickly and can reduce soil fertility. Plastic waste that is dumped carelessly can also clog drainage channels, ditches and rivers so that it can cause flooding. Burned plastic waste can remove substances that are harmful to human health. Increasing plastic waste will become a serious problem if the solution is not sought. With this, special tools are needed to process plastic waste into oil, a material that can help the processing of plastic waste into oil and its application as enginefue The method used was an assessment / survey followed by the dissemination of the reduction of the use of plastic waste and was determined by the procurement of recycling equipment for plastic waste and the socialization of the use of these tools. Plastic waste processing into fuel oil equipment can be used and utilized as an effort to reduce plastic waste so that it has a selling value for the people of Mojodeso village, Kapas district, Bojonegoro Regency
Keywords
Craftsman, recycle, garbage
References
Napitupulu R, Subhkan M, Nita LD. Rancang Bangun Mesin Pencacah Sampah Plastik. J Manutech. 2011;3(1):1-5.
Surono UB, Teknik J, Universitas M, Yogyakarta J. BERBAGAI METODE KONVERSI SAMPAH PLASTIK. 2005:32-40.
Damanhuri E PT. Pengelolaan sampah. Diktat kuliah, Fak Tek Sipil dan Lingkungan, Inst Teknol Bandung. 2011.
Handayani DS, Budisulistiorini SH, Nuraini MR. Pada Tpa Jatibarang Kota Semarang. J Present. 2009;7:35-44.
DOI:
http://dx.doi.org/10.31983/link.v14i2.3781
Refbacks
There are currently no refbacks.
LINK (ISSN:
1829-5754
e-ISSN:
2461-1077
), is published by Pusat Penelitian dan Pengabdian kepada Masyarakat, Poltekkes Kemenkes Semarang, Jl. Tirto Agung, Pedalangan, Banyumanik, Semarang, Jawa Tengah 50268, Indonesia; Telp./Fax: (024)7460274
Public Services :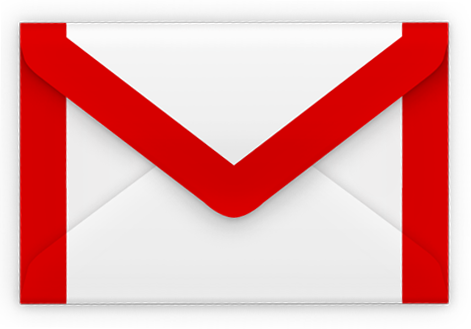 E-mail: link@poltekkes-smg.ac.id  
 Channel Telegram: http://telegram.me/uppmpoltekkessmg 
---
\
Jurnal Link by http://ejournal.poltekkes-smg.ac.id/ojs/index.php/link is licensed under a Creative Commons Attribution-ShareAlike 4.0 International License.
View My Stats