PRAKTEK KERJA NYATA INTER PROFESSIONAL COLLABORATION (PKN-IPC) MAMPU MENINGKATKAN DERAJAT KESEHATAN MASYARAKAT
Abstract
PKN IPC sebagai proses pembelajaran dilapangan bagi mahasiswa dikolaborasikan dalam berbagai disiplin ilmu direncanakan secara sistematis dan terpadu berdasarkan permasalahan yang digali dari keluarga dan dirumuskan bersama keluarga. Program PKN IPC dengan tema, Pemberdayaan Kesehatan dan Gizi Keluarga Berbasis Potensi Lokal yang diharapkan dapat meningkatkan empati, kepedulian, kerjasama mahasiswa dari berbagai latar belakang keilmuan dengan pendekatan kolaboratif untuk peningkatan kualitas hidup keluarga dan masyarakat dan mendorong terciptanya learning community. Program PKN-IPC sebagai bentuk pengabdian masyarakat dilaksanakan untuk membantu menyelesaikan persoalan pembangunan kesehatan di daerah secara kolaboratif. Kegiatan ini terlaksana pada tanggal 2-21 Juli 2018 di 16 desa Kecamatan Bringin dan 9 desa Kecamatan Bancak, Kabupaten Semarang. Peserta berjumlah 432 mahasiswa dari 5 Jurusan dan didampingi oleh 25 dosen pembimbing lapangan.
Keywords
derajat kesehatan; praktek kerja nyata; inter professional collaboration
References
Barnsteiner, J.H., Disch, J.M., 2007. Promoting interprofesional education. Nursing outlook, 55 (3), pp.144-50. Available at: http://www.ncbi.nlm.nih.gov/pubmed/17524902
Benedict, L., Robinson, K., Holder, C., 2006. Clinical Nurse Specialist Practice Within the Acute Care for Elders: Interdisciplinary Team Model. Clin Nurse Specialist.
Clamita M, Sedyowinarso M, Huriyati E, Wahyuningsih MS. 2012. Interprofesional.
Communication Guideline using principle of "Greet-Invite-Discuss"
CIHC. 2007. Interprofessional Education and Core Competencies, Literature Review. Canada. DeChurch, L.A., Mesmer-Magnus, J.R., 2010. The cognitive underpinnings of effectiveteamwork: ametaanalysis. Journal of Applied Pshycology 95 (1), 32-53
Hall, P., Weaver, L., 2001. Interdisciplinary Education Education and Teamwork: a Long and Winding Road.
Reeves, S., Lewin, S., Espin, S., Zwarenstein, M., & Ed, H. B., 2011. Interprofessional Teamwork for Health and Social Care., pp. 32-33.
Wagner, J., Liston, B. & Miller, J., 2011. Developing interprofessional communication skills. Teaching and Learning in Nursing, 6(3), pp.97-101. Available at: http://linkinghub.elsivier.com/retrieve/pii/S1557308710001149 [Accessed March 25, 2012].
World Health Organization., 2010. Framework for Action on Interprofessional Education & Collaborative PracticeKaihatu, T.S. (2006, March). Good corporate governance dan penerapannya di Indonesia. Jurnal Manajemen dan Kewirausahaan, 8(1), 1-9.
DOI:
http://dx.doi.org/10.31983/link.v14i2.3764
Refbacks
There are currently no refbacks.
LINK (ISSN:
1829-5754
e-ISSN:
2461-1077
), is published by Pusat Penelitian dan Pengabdian kepada Masyarakat, Poltekkes Kemenkes Semarang, Jl. Tirto Agung, Pedalangan, Banyumanik, Semarang, Jawa Tengah 50268, Indonesia; Telp./Fax: (024)7460274
Public Services :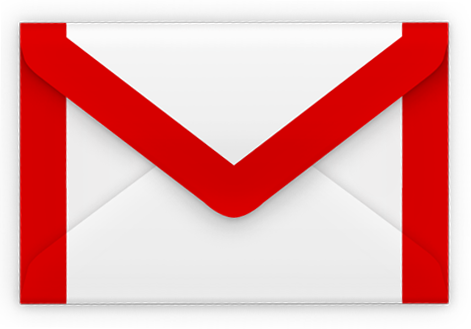 E-mail: link@poltekkes-smg.ac.id  
 Channel Telegram: http://telegram.me/uppmpoltekkessmg 
---
\
Jurnal Link by http://ejournal.poltekkes-smg.ac.id/ojs/index.php/link is licensed under a Creative Commons Attribution-ShareAlike 4.0 International License.
View My Stats