TERAPI DZIKIR DAN MUROTTAL UNTUK MENGURANGI KECEMASAN PADA PRE EKLAMPSIA RINGAN
Abstract
[DHIKR AND MUROTTAL THERAPY TO DECREASE ANXIETY IN PREGNANT WITH LOW PRE ECLAMPSIA] Maternal death is still a major problem in developing countries. The three major causes of maternal deaths in Banyumas one is preeclampsia. Pre-eclampsia is a collection of symptoms that occur in pregnancy, childbirth, postpartum consisting of hypertension and proteinuria. The study says that the anxiety associated with preeclampsia. This study uses the Pre-experiment design Pretest-PostestControlGroup. Measurement of risk factors (anxiety) used a questionnaire T-MAS (Taylor Manifest Anxiety Scale) Respondents who participated as much as 40. Test statistic relaxation remembrance Z value calculated at 3.923 and p-value 0,0001. Statistic murottal therapy Z value calculated at 3.927 and p-value of 0.0001. Different test dhikr relaxation whit therapy murottal obtained the p-value of 0.004. Conclusion Relaxation dhikr able to reduce anxiety in respondent. Terapi murottal also able to reduce the anxiety of respondents. Relaxation dhikr has better effectiveness in reducing anxiety by looking at different p-value and mean. Clients whose intervention demands activities according to their abilities have strong internal strength and motivation.
Keywords
Preeclampsia; Anxiety; T-MAS (Taylor Manifest Anxiety Scale)
References
Banyumas, D.K.K., Resume Profil Kesehatan Kabupaten Banyumas Tahun 2015. Banyumas, 2016
Bobak, Irene M. 2005. Buku ajar Keprawatan Maternitas Cetakan 1. Jakarta: EGC
Cunningham, F. Gary. 2005. Obstetri Williams Vol. 1, Edisi 21.Jakarta: EGC
Duckitt K. Risk Factor for Preeclampsia at Antenatal Booking,2006. Avaliable from: http://www.bmj.com. Diakses pada tanggal 12 Februari 2016
Handayani, R. Fajarsari, D, Asih, D. , Rohmah, DN. Pengaruh terapi murottal al-qur'an untuk penurunan nyeri persalinan dan kecemasan pada ibu bersalin kala i fase aktif. Jurnal Ilmiah Kebidanan, Vol. 5 No. 2 Edisi Desember 2014
Hawari, D(2007), Sejahtera di Usia Senja. Jakarta :Balai Penerbit FKUI
Hurlock, B Elizabeth (1980), Psikologi Perkembangan Edisi ke- 5. Jakarta : Erlangga
Isworo, A., Hakimi, M., Wibowo TA., Hubungan antara kecemasan dan kejadian preeclampsia. Berita Kedokteran Masyarakat Vol. 28, No 1 Maret 2012.
Jacob. 2009. Edgar Dale's Cone Of Experience [online]. Tersedia di :http://www.slideshare.net/jacobsonsea/edgar-dales-cone-of-experience1. [diakses pada tanggal 25 Oktober 2016).
Kemenkes RI., (2015) Pedoman ANC terpadu., Jakarta: Kemenkes
Manuaba I, Editor: Nuning Z, dkk. (2007) Pengantar Kuliah Obstetri, Ed. I, EGC, Jakarta.
Mardiyono, M., Songwathana, P., and Petpichetchian, W. (2011). Spirituality intervention and outcomes: Corner stoneof holistic nursing practise. Nurse Media Journal of Nursing, 1(1):117–127.
Mardiyono, Anggraini, M., & Sulistyowati D (2007). Pengaruh terapi Zikir terhadap penurunan kecemasan pasien prabedah mayor. PDII-LIPI
Nursalam (2003). Konsep dan Penerapan Metodologi Penelitian Ilmu Keperawatan. Jakarta : Salemba medika
Patimah, I. Suryani, S. Nuraeni, A., Pengaruh relaksasi dzikir terhadap tingkat kecemasan pasien gagal ginjal. Jurnal Keperawatan Padjajaran Volume 3 Nomor 1 April 2015
Pemprov Jawa Tengah, Profil kesehatan propinsi jawa tengah tahun 2014. Semarang, 2015
Potter & Perry. (2006). Buku ajarfundamental keperawatan : konsep,proses dan praktek, volume 2. Jakarta: EGC.
Santjaka, A. (2011). Statistik untuk penelitian kesehatan. Nuha Medika Yogyakarta
Suliswati, dkk.(2005).Konsep Dasar Keperawatan Kesehatan Jiwa, EGC, Jakarta.
Suryani, (2013) Shalat and dhikr to dispel voices: The experience of Indonesian muslim with chronic mental illness: Malaysian Journal Publish Online Early.
Wahyu, R., Deswita. Pengaruh terapi murotal terhadap tingkat kecemasanmenghadapi persalinan pada ibu hamil.Ners Jurnal Keperawatan Volume 9, No 2, Oktober 2013.
Winkjosastro, Hanifa. (2005). Ilmu Kandungan Edisi 2 Cetakan Ke-4. Jakarta: YBP-SP.
DOI:
http://dx.doi.org/10.31983/link.v14i2.3706
Refbacks
There are currently no refbacks.
LINK (ISSN:
1829-5754
e-ISSN:
2461-1077
), is published by Pusat Penelitian dan Pengabdian kepada Masyarakat, Poltekkes Kemenkes Semarang, Jl. Tirto Agung, Pedalangan, Banyumanik, Semarang, Jawa Tengah 50268, Indonesia; Telp./Fax: (024)7460274
Public Services :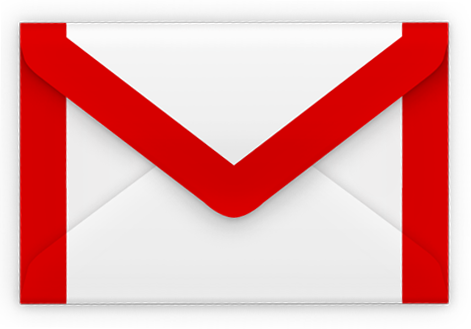 E-mail: link@poltekkes-smg.ac.id  
 Channel Telegram: http://telegram.me/uppmpoltekkessmg 
---
\
Jurnal Link by http://ejournal.poltekkes-smg.ac.id/ojs/index.php/link is licensed under a Creative Commons Attribution-ShareAlike 4.0 International License.
View My Stats