PELVIC TILTING DALAM TERAPI KONVENSIONAL PADA ANAK CEREBRAL PALSY DIPLEGI DI YAYASAN PEMBINAAN ANAK CACAT
Abstract
Abstrak
Latar Belakang: Cerebral Palsy (CP) merupakan kelainan neurologis permanen yang bersifat non-progresif akibat adanya lesi pada otak yang bisa didapat selama masa prenatal, perinatal atau postnatal. CP spastik diplegi merupakan salah satu klasifikasi CP dengan subtype yang paling umum terjadi. Permasalahan anak CP diplegi adalah kekakuan, spastisitas otot pada kaki dan gangguan distribusi tonus postural menyebabkan permasalahan gross motor yaitu anak kesulitan untuk berdiri. Anak CP diplegi identik dengan gangguan keseimbangan ekstremitas bawah daerah sekitar pelvis. Dilakukan penelitian ini dengan tujuan untuk mengetahui pengaruh pemberian pelvic tilting terhadap kemampuan gross motor berdiri pada anak Cerebral Palsy diplegi. Metode Penelitian: Jenis penelitian Quasy Experimental dengan menggunakan Two Pre-Test and Post-Test with Control Group Design. Sampel berjumlah 20 responden dibagi rata menjadi dua kelompok perlakuan terapi konvensional (berupa brain gym) dengan pelvic tilting exercise dan kelompok kontrol terapi konvensional saja. Frekuensi 5 kali seminggu selama 4 minggu. Instrumen pengukuran melalui hitungan waktu menggunakan stopwatch digital untuk mengetahui durasi lamanya anak dapat mempertahankan posisi tegak berdirinya. Hasil: Berdasarkan uji statistik menunjukkan adanya pengaruh pemberian pelvic tilting terhadap kemampuan gross motor berdiri dengan p < 0,05. Uji Paired Sample t-Test pada kelompok perlakuan diperoleh p-value 0,000 dan pada kelompok kontrol diperoleh 0,002. Kesimpulan: Terdapat pengaruh pemberian pelvic tilting terhadap kemampuan gross motor berdiri pada anak Cerebral Palsy diplegi.
Keywords
cerebral palsy; gross motor berdiri; pelvic tilting
References
Cuesta-Vargas, A. I. & González-Sánchez, M. (2013). Differences in Muscle Activation Patterns during Sit to Stand Task among Subjects with and without Intellectual Disability. BioMed Research International. 2013: 1-7
Guo, T., Zhu, B., Zhang, X., Xu, N., Wang, H., & Tai, X. (2018). Tuina for Children with Cerebral Palsy: A Protocol for a Systematic Review. Medicine, 97 (4): 1–5.
Hardjono & Ervina, A. (2012). "Pengaruh Penambahan Contract Relax Stretching pada Intervensi Interferensial Current dan Ultrasound terhadap Pengurangan Nyeri pada Syndroma Myofascial Otot Supraspinatus". Skripsi. Jakarta: Universitas Esa Unggul
Hong, J. S. (2017). New Ideas of Treatment for Cerebral Palsy I Capital Flexion of the Neck: The Key Link in Prematurity Treatment. J. of Health Science, 5 (2): 56–72.
Irfan, M. & Susanti, J. (2010). Pengaruh Penerapan Motor Relearning Programe (MRP) terhadap Peningkatan Keseimbangan Berdiri Pada Pasien Stroke Hemiplegi. Jurnal Penelitian Sains & Teknologi. 2 (2): 126-143.
Kim, D., Lee, E., Kim, J., Chang, W., & Lim, S. (2017). Effect of Exercise on Static and Dynamic Balance in Children with Cerebral Palsy Using a Swiss Ball: A Case Report, 45–50.
Kumari, A. & Yadav, S. (2012). Cerebral Palsy: a Mini Review. Npaa. In, 3: 15–24. Available: http://www.npaa.in
Ma, H., Marti-gutierrez, N., Park, S., Wu, J., Lee, Y., Suzuki, K., & Wu, D. H. (2017). Article Correction of a Pathogenic Gene Mutation in Human Embryos. Nature Publishing Group, 548 (7668), 413–419
Macias-Merlo, L., Bagur-Calafat, C., Girabent-Farres, M., & Stuberg, W. A. (2015). Standing Programs to Promote Hip Flexibility in Children with Spastic Diplegic Cerebral Palsy. Pediatric Physical Therapy, 27 (3): 243–249.
Soliman, M., Ali, M., Hassan, F., & Elazem, A. (2016). Effect of Core Stabilizing Program on Balance in Spastic Diplegic Cerebral Palsy Children, 9 (5), 129–136.
Stavsky, M., Mor, O., Mastrolia, S. A., Greenbaum, S., Than, N. G., & Erez, O. (2017). Cerebral Palsy—Trends in Epidemiology and Recent Development in Prenatal Mechanisms of Disease, Treatment, and Prevention. Frontiers in Pediatrics, 5 (February): 1–10.
Yayasan Pembinaan Anak Cacat. (2017). Laporan Kondisi Pasien di YPAC Surakarta Tahun 2014-2016. Surakarta: YPAC.
Yoo, W. (2013). Effect of Individual Strengthening Exercises for Anterior Pelvic Tilt Muscles on Back Pain, Pelvic Angle, and Lumbar ROMs of a LBP Patient with Flat Back. Journal of Physical Therapy Science, 25 (10): 1357–1358.
Yoo, W. (2014). Effect of the Individual Strengthening Exercises for Posterior Pelvic Tilt Muscles on Back Pain, Pelvic Angle, and Lumbar ROM of a LBP Patient with Excessive Lordosis: A Case Study. Journal of Physical Therapy Science, 26 (2): 319–320.
DOI:
https://doi.org/10.31983/link.v15i1.4085
Refbacks
There are currently no refbacks.
LINK
(ISSN:
1829-5754
e-ISSN:
2461-1077
), dipublikasikan oleh Pusat Penelitian dan Pengabdian kepada Masyarakat, Poltekkes Kemenkes Semarang, Jl. Tirto Agung, Pedalangan, Banyumanik, Semarang, Jawa Tengah 50268, Indonesia; Telp./Fax: (024)7460274
Public Services :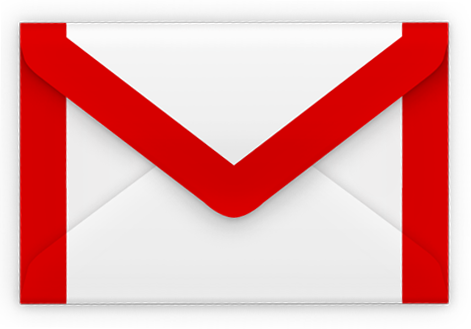 E-mail: link@poltekkes-smg.ac.id
LINK is licensed under a Creative Commons Attribution-ShareAlike 4.0 International License