SERTIFIKASI KEAHLIAN PETUGAS PROTEKSI RADIASI (PPR) DAN CT SCAN DASAR TERHADAP PENYERAPAN LULUSAN DI DUNIA KERJA
Abstract
This research aims to analyze the skills certification in Radiation Protection Officer (PPR) and Basic CT Scan for graduates in relation with the absorption of graduates employment. The type of research is descriptive qualitative study approach. Subjects were graduates from Diploma program of TRR Semarang and Purwokerto, specialist doctors and radiographers as users of graduates. Data taken from observation and check list/survey of alumni, interviews and focus group discussions. The results of this research are skills certification of Radiation Protection Officer (PPR) provides benefits in terms of radiation protection skills and provide more value when applying on the job. In addition, the ability in the field of radiation protection will ensure radiation safety for patients, radiation workers and community/environment. Basic CT Scan skills certification provides benefits in operating aircraft proficiency CT scans, particularly on the basis of the examination, as add value of graduates and make graduates quickly adjust to working conditions.
Keywords
Radiation Protection Officer (PPR) ; Basic CT Scan skills certification ; employement
References
Fathoni Abdurahman. 2006. Manajemen Sumber Daya Manusia. Penerbit Rineka Cipta: Bandung.
Hasibuan, Sayuti. 1987. Changing Manpower Requirements in The Face of Non-Oil Growth, Labor Force Growth and Fast Tehnological Change. Jakarta: Bappenas.
Mangkunegara Prabu Anwar. 2003. Perencanaan dan Pengembangan Sumber Daya Manusia, Penerbit Reflika Diatama: Bandung.
Moekijat. 1991. Latihan dan Pengembangan Sumber Daya Manusia, Penerbit Mandar Maju: Bandung.
Nining Ratnaningsih. 2011 Pengaruh Pendidikan dan Pelatihan Terhadap Pengembangan Karier Pegawai di BPPNFI Regional IV Surabaya.
Notoadmojo Soekidjo. 2003. Pengembangan Sumber Daya Manusia. Penerbit Rineka Cipta: Jakarta.
Peraturan Pemerintah No. 101 Tahun 2000. Tentang Pendidikan dan Pelatihan (Diklat) Jabatan Pegawai Negeri Sipil.
Peraturan Pemerintah No. 33 tahun 2007. Keselamatan dan Kesehatan Terhadap Pemanfaatan Radiasi Pengion.
Peraturan Kepala Bapeten no 15 tahun 2008. tentang Proteksi dan Keselamatan Radiasi dalam Pemanfaatan Tenaga Nuklir.
Manajemen Mutu ISO 9001. Politeknik Kesehatan Kemenkes Semarang, 2008
Enoch, Jusuf. 1992. Dasar-Dasar Perencanaan. Jakarta: Bumi Aksara.
Indar, Djumberansyah. 1995. Perencanaan Pendidikan Strategi dan Implementasinya. Surabaya: Karya Aditama.
Sa'ud, Udin Syaefudin dan Abin Syamsuddin Makmun. 2006. Perencanaan Pendidikan Suatu Pendekatan Komprehensif . Bandung: Remaja Rosdakarya. Cet II.
Sindhunata (ed). 2000. Menggegas Paradigma Baru Pendidikan: Demokrasi, Otonomi, Civil Society, Globalisasi. Yogyakarta: Kanisius.
Sindhunata (ed). 2001. Pendidikan Kegelisahan Sepanjang Zaman. Yogyakarta:Kanisius.
Soeharto, Bohar. 1991. Perencanaan Sosial Kasus Pendekatan. Bandung: Armico.
Suryadi, Ace dan H.A.R. Tilaar. 1993. Analisis Kebijakan Pendidikan: Suatu Pengantar Bandung: Rosdakarya.
Usman, Husaini. 2006. Manajemen: Teori, Praktik, dan Riset Pendidikan. Jakarta: Bumi Aksara.
DOI:
https://doi.org/10.31983/jrk.v5i1.938
Refbacks
There are currently no refbacks.
Copyright (c) 2017 Jurnal Riset Kesehatan
Jurnal Riset Kesehatan (ISSN: 2252-5068 e-ISSN: 2461-1026), is published by Pusat Penelitian dan Pengabdian kepada Masyarakat, Poltekkes Kemenkes Semarang, Jl. Tirto Agung, Pedalangan, Banyumanik, Semarang, Jawa Tengah 50268, Indonesia; Telp./Fax: (024)7460274
Public Services :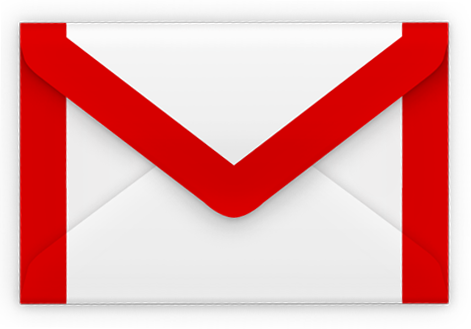 E-mail: jrk@poltekkes-smg.ac.id 
---
---
Jurnal Riset Kesehatan is licensed under a Creative Commons Attribution-ShareAlike 4.0 International License.