SOIL TRANSMITTED HELMINTH INFECTION AND EOSINOFIL COUNT IN STUDENTS OF PRIMARY SCHOOL
Abstract
Helminth infections are common in children. This infection attacks more children because their activities are more related to the soil, and the child's diet does not recognize hygiene and hygienic food quality. Diagnosis is done by stool examination to find helminth eggs, can also be supported by eosinophil examination. The purpose of this study was to determine the relationship of helminthiasis with the number of peripheral blood eosinophils in student's elementary school Gebangsari 01. This study was an observational study using a cross-sectional approach. The population was 40 students in grades 3 and 4. The sample is a total population of 40 people. Fourteen students were not infected with soil transmitted helminth and the eosinophil count was normal. Most students have a clean and healthy lifestyle until 100% negative worm infections. There is no relationship between behavior with the number of eosinophils of student's in elementary school Gebangsari 01.
Keywords
helminth infection; eosinophils; elementary school students
References
Bestar, R. S., Supargiyono, Sumarni, & Suyoko. (2015). Derajad Eosinofilia Pada Penderita Infeksi Soil-Transmitted Helminth (soil transmitted helminth). Biomedika, 7(2), 27–34. Retrieved from http://journals.ums.ac.id/index.php/biomedika/article/view/1897
Darlan, D. M., Tala, Z. Z., Amanta, C., Warli, S. M., & Arrasyid, N. K. (2017). Correlation between Intestinal Parasite Infection and Eosinophil Levels among Primary School Children in Medan. Journal of Medical Sciences, 5(2), 117–120. https://doi.org/10.3889/oamjms.2017.014
Departemen Kesehatan RI. (2014). Booklet Perilaku Hidup Bersih dan Sehat di Rumah Tangga. In Departemen Kesehatan RI (pp. 1–48). Jakarta.
Departemen Kesehatan RI. (2015). Aku Sehat Sekolahku Sehat Prestasiku Meningkat. In Departemen Kesehatan RI (pp. 1–42). Jakarta.
Hairani, B., Waris, L., & Juhairiyah. (2014). Prevalensi Soil Transmitted Helminth ( soil transmitted helminth ) pada Anak Sekolah Dasar di Kecamatan Malinau Kota Kabu. Jurnal Buski, 5(1), 43–48.
Kamila, A. D., Margawati, A., & Nuryanto. (2018). Hubungan Kecacingan Dengan Status Gizi Dan Prestasi Belajar Pada Anak Sekolah Dasar Kelas Iv Dan V Di Kelurahan Bandarharjo Semarang. Journal of Nutrition College, 7(2), 77. https://doi.org/10.14710/jnc.v7i2.20826
Kementerian Kesehatan RI. (2012). Pedoman Pengendalian Kecacingan. Jakarta: Kementerian Keseatan RI.
Kementerian Kesehatan RI. (2020). Panduan Cuci Tangan Pakai Sabun (CTPS) (pp. 1–34). pp. 1–34.
Kementerian Sosial RI. (2020). Perilaku Hidup Bersih dan Sehat (PHBS) Penguatan Kapabilitas Anak dan Keluarga. Jakarta.
Menteri Kesehatan. (2017). Permenkes RI Penanggulangan Cacingan (pp. 1–37). pp. 1–37. Jakarta.
Nathasia, T., Wahongan, G., & Bernadus, J. (2016). Survei Kecacingan Pada Anak Dengan Riwayat. Jurnal Kedokteran Klinik, 1(1), 92–97.
Salam, N., & Azam, S. (2017). Prevalence and Distribution of Soil-Transmitted Helminth Infections in India. BMC Public Health, 17(1), 201. https://doi.org/10.1186/s12889-017-4113-2
World Health Organization. (2012). Soil-Transmitted Helminthiases: Eliminating Soil-Transmitted Helmnthiases as a Public Health Problem in Children. In World Health Organization. France.
Yap, P., Fürst, T., Müller, I., Kriemler, S., Utzinger, J., &
Steinmann, P. (2012). Determining Soil-transmitted Helminth Infection Status and Physical Fitness of School-aged Children. Journal of Visualized Experiments, (66). https://doi.org/10.3791/3966
DOI:
https://doi.org/10.31983/jrk.v9i2.5856
Refbacks
There are currently no refbacks.
Copyright (c) 2020 Jurnal Riset Kesehatan
Jurnal Riset Kesehatan (ISSN: 2252-5068 e-ISSN: 2461-1026), is published by Pusat Penelitian dan Pengabdian kepada Masyarakat, Poltekkes Kemenkes Semarang, Jl. Tirto Agung, Pedalangan, Banyumanik, Semarang, Jawa Tengah 50268, Indonesia; Telp./Fax: (024)7460274
Public Services :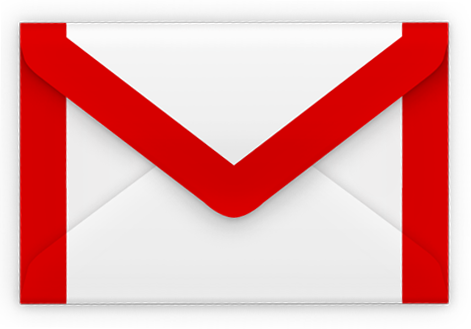 E-mail: jrk@poltekkes-smg.ac.id 
---
---
Jurnal Riset Kesehatan is licensed under a Creative Commons Attribution-ShareAlike 4.0 International License.