COMPARISON OF THE RESULTS OF GLENOHUMERAL JOINT RADIOGRAPH IMAGES DESCRIPTION ON AP OBLIQUE WITH 15°, 25°, 30°, AND HORIZONTAL ANGULAR BEAM
Abstract
Glenohumeral joint is the broadest joint in our body. Joint glenohumeral joints bullet includes joint with very shallow bowls. The examination technique to see the glenohumeral joint is with the AP position, RPO and LPO formed the Oblique patient position with 15o, 25o, 30o and horizontal angular beam. This comparison research to know the results of Glenohumeral Joint Radiograph Oblique images on AP with of 15o, 25o, 30o and angular horizontal beam at the Radiology Installation of Ulin Banjarmasin Hospital. This research is descriptive quantitative design. Data collected by observing, and based on the results of questionnaires that distributed to 20 respondents to see the results of comparison Glenohumeral Joint Radiograph on AP Oblique images with of 15o, 25o, 30o and angular horizontal beam at the Radiology Installation of Ulin Banjarmasin Hospital. Using a horizontal beam angular direction is better Because The joint gap between the head of the humerus and the glenoid fossa is completely open and there is a very clear images of the glenoid fossa. There are differences in the Joint Glenohumeral on AP Oblique radiographs with 15o, 25o, 30o and horizontal angular beam.
Keywords
Glenohumeral joint, AP Oblique, Radiograph
References
Ballinger, P. (1995). Merrill's Atlas of Radiographic Positions and Radiologic Procedures Eight edition, Volume 1. Missouri: Mosby Year Book, Inc.
Kennedy, CA, Manne, M., Heines., Hurley, LA, Johnson, M., & Deide. (2006). Prognosis in Soft Tissue Disorder of the Shoulder: Both Predictive Change in Disability and Level of Discility after Treatment. Accessed on 20 April 2018
Kurniasih, R. (2011). Therapeutic Effect of Frozen Shoulder Manipulation on the case with the rigidity of the capsular pattern of the Functional Upgrades. Accessed on 20 April 2018
Setiyawati, D., A. Nyoman, and I. Muhammad. (2014). Combination Ultrasound and Traction Shoulder To caudal Proven Same effect with a combination of ultrasound and Codman pendulum exercises in reducing pain and Upgrading Activities Functional Shoulder Joint Syndrome In Patients Impengement Subakromialis. Accessed on 20 April 2018
Snell. RS (2000). Clinical Anatomy for Medical Students; Issue 6. Jakarta: EGC.
Snell, R. (1997). Anatomy clinic, Issue Three, Book PublishersMedical, Jakarta: EGC.
Stefan, S & Florian, L. (2007). Text and Color Atlas Patofiologi. Jakarta: EGC.
Suhastika, SJ (2015). Rehabilitation Management Post Anterior Shoulder Dislocation. Accessed on 21 April 2018
Timothy, KH (2017). Introduction to Research Methodology. Yogyakarta: ANDI
Wibowo, DS. 2009; Anatomy of the Human Body; Wisland house I, Singapore
DOI:
https://doi.org/10.31983/jrk.v9i1.5656
Refbacks
There are currently no refbacks.
Copyright (c) 2020 Jurnal Riset Kesehatan
Jurnal Riset Kesehatan (ISSN: 2252-5068 e-ISSN: 2461-1026), is published by Pusat Penelitian dan Pengabdian kepada Masyarakat, Poltekkes Kemenkes Semarang, Jl. Tirto Agung, Pedalangan, Banyumanik, Semarang, Jawa Tengah 50268, Indonesia; Telp./Fax: (024)7460274
Public Services :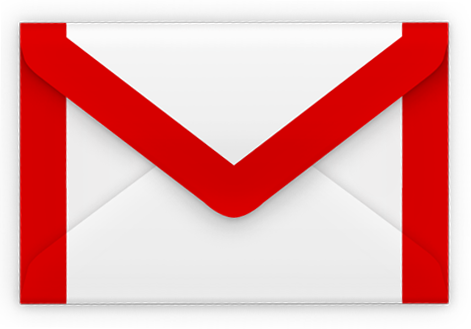 E-mail: jrk@poltekkes-smg.ac.id 
---
---
Jurnal Riset Kesehatan is licensed under a Creative Commons Attribution-ShareAlike 4.0 International License.